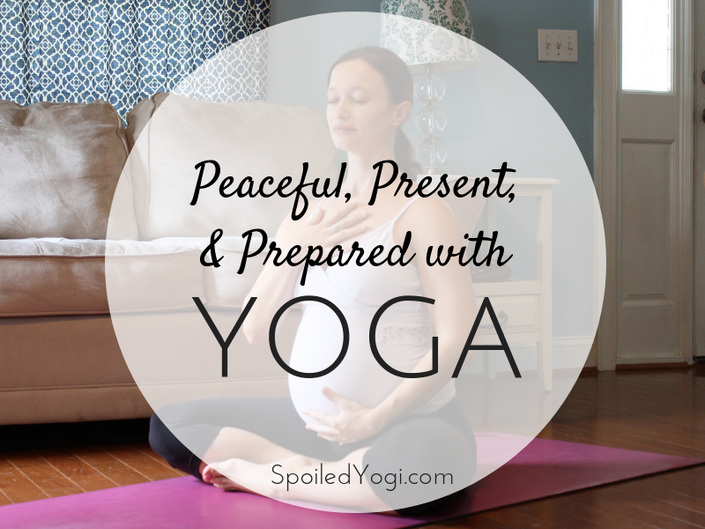 Peaceful, Present, and Prepared Birth
The ultimate guide to using yoga and mindfulness to get your body, mind, and spirit ready for the birth of your dreams
Believe me. There is nothing more precious than that moment when you look into your baby's eyes for the first time. You'll never forget it as long as you live.
You want to take in every moment of your baby's birth.
You want to feel calm and confident. You want to feel proud of yourself.
And you want your baby to be welcomed into a peaceful, loving environment.
Whether you're a first-time mom or this isn't your first rodeo, for many mamas the birth process tends to bring out that uneasy feeling in the pit of their stomachs. (No, I'm not talking about gas!)
Maybe whenever you imagine what you want your birth to be like there are millions of what-ifs swirling through your mind instead of the calm, joyful feelings you'd love to be daydreaming about.
Maybe you're just fearful about what things will feel like--I mean, if you've never done this before, how can you really know how to prepare yourself and if you HAVE done this before you know that each and every birth is different.
Or, maybe the more you try to educate yourself about the birth process, the more anxious you get about medical interventions, and you're second-guessing if you've made the right choices for yourself and your little growing family.
Oh, Mama… I've been there! (Twice, actually!) I've helped SO many other mamas through those exact, same feelings in my years as prenatal yoga teacher. You are SOOOOOO not alone.
Here's the kicker.. Nothing shuts down the birth process (or at least slows it down, making it more painful than it has to be!) than those feelings of anxiety!
Preparing yourself fully for the challenge ahead is one of the best things you can do to ensure you welcome your baby into the world in a calm, peaceful, joyful way. Prenatal yoga, with its emphasis on stretching, mindful breathing, meditation, and the mind-body connection, can help you prepare your body and mind, so that giving birth can be the joyful experience you've always dreamed it would be.
COURSE DESCRIPTION:
This unique birth preparation course will give you many tools—yoga postures, meditations, mantras, visualizations, and breath techniques—to help you stay calm, centered, and focused throughout your birth experience. Whether you have decided on a natural, drug-free birth or a medicated birth, this class is a must for mindful mamas-to-be!
Your Instructor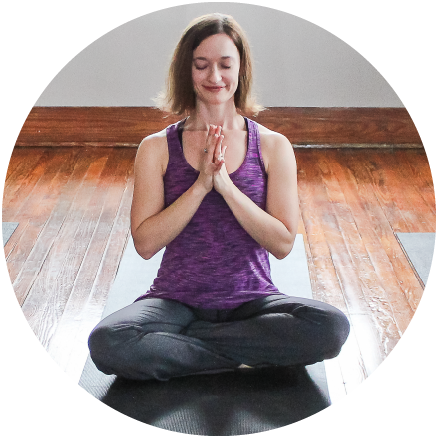 Erica Rodefer Winters is a Charleston prenatal yoga teacher on a mission to help pregnant and new mamas find more balance through yoga, mindfulness, self-care, community, and humor. (If you're a mindful mama, please check out her YouTube channel for free yoga videos and join her free Facebook group!) Visit SpoiledYogi.com to read more of her writing and see her local teaching schedule.
PRAISE FOR THE COURSE AND ERICA'S TEACHING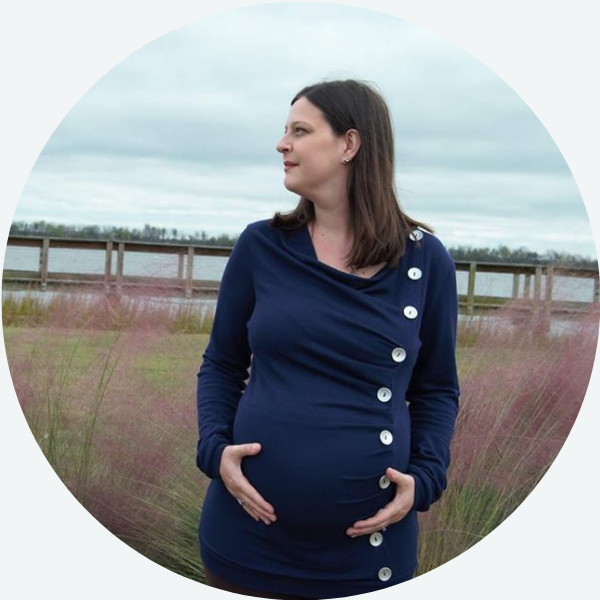 "After the birth of my first child. I knew I needed to do things differently with my second child.
Erica has practical information about pregnancy and birth that she delivers in an entertaining and supportive way. Going through the birth course gave me the confidence to have the birth experience I wanted.
The course gave me the knowledge and tools to labor mostly at home. I had the mental strength to push through the pain unmedicated. I was able to be more present during the birth and enjoyed the first moments of my daughter's life."
- Danielle Visenten
---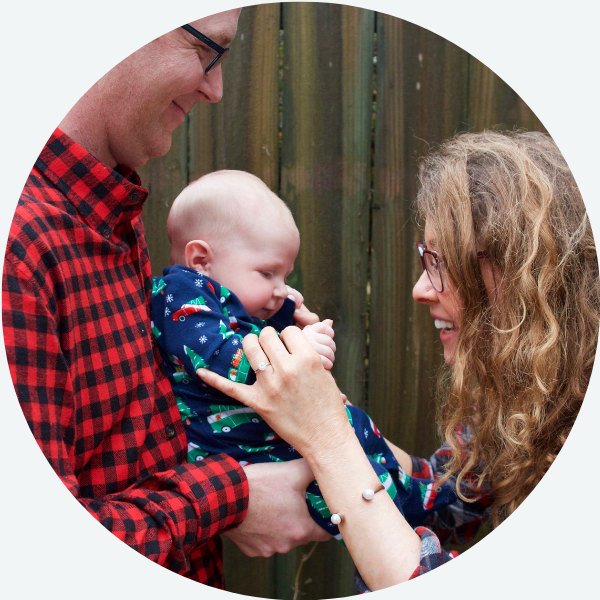 "As a recent medical school graduate used to a busy lifestyle and experiencing pregnancy for the first time, Erica's prenatal class gave me that weekly, carved out time just for myself to focus on the amazing little life growing within as well as harness that super mama bear strength that all of us mamas have!
I attribute her classes to my sleeping so well towards to end of my pregnancy! It is also so important to connect with other mamas going through similar experiences and her classes offered that platform!
I can't thank her enough for navigating me throughout the physical changes and sometimes uncomfortable parts of pregnancy!"
- Mary Ashley Mercer, MD
---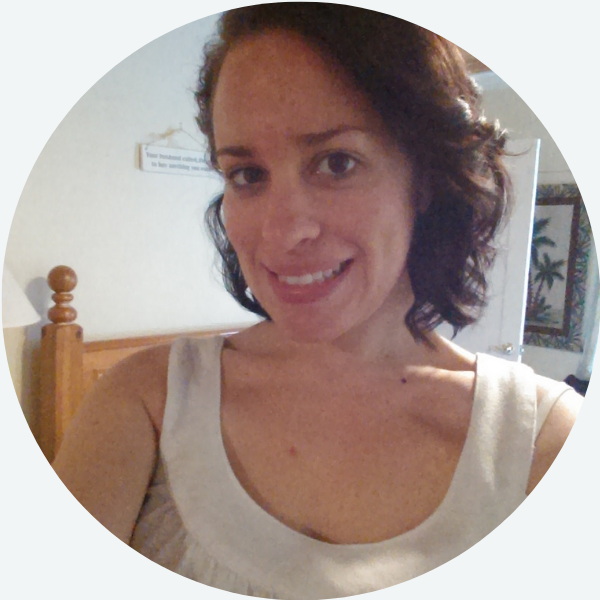 "Going to Erica's Prenatal Yoga for Birth class helped me learn yoga poses that I used to prepare myself physically for my son's birth. I felt comfortable practicing the poses at home, and I felt ready and confident for labor as my due date approached.
My labor progressed very quickly, so repeating my affirmation and using the breathing I learned during class helped me to find focus and calm during the final stages of labor. I even stopped pushing during delivery so I could find my breath again!
I think it helped me find the strength I needed in those last few moments before I met my son."
- Gabby Horseman
---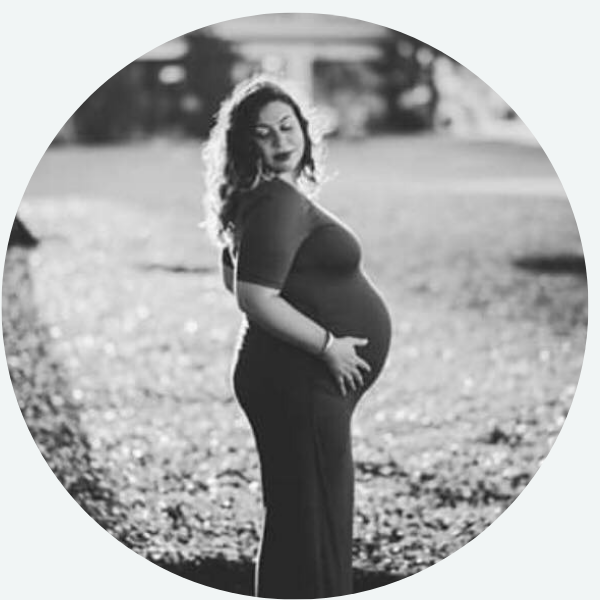 "While I was pregnant with my son, I had the pleasure of attending 2 six week sessions of Erica's yoga prenatal series. It quickly became my most favorite day of the week.
I felt more at peace, loved, and honored as a growing new mom. I would walk into class knowing she was there for me with her calming voice and knowledgeable yoga instruction.
Erica's instruction increased my attention in my yoga practice and let go of worries. I learned more about listening to my body and quieting my mind."
- Shana Lopresi
---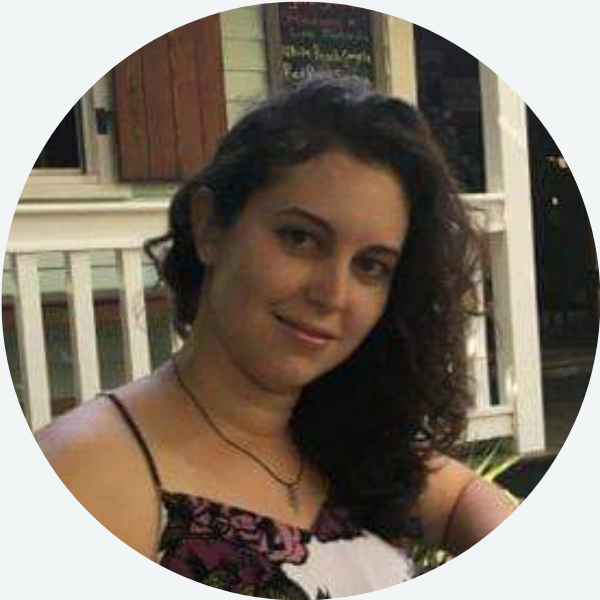 "I knew I wanted to try for an un-medicated birth, so my partner and I read multiple books and attended classes in our best attempt to prepare ourselves for the unknown. When the day came, it was nice already knowing the possible poses for me to try, because during labor was no time for me to figure it out. I labored in my living room rotating between the different poses, my body didn't want to be in any specific one for more than a few contractions.
When we got to the hospital waiting for a room, bent over the nurses' station I started transition and all I had was my breathing. Once I got into a room I asked for an epidural, but was fortunately talked out of it. I used the breathing techniques I learned to recollect myself and focus. Then when it came time to push, I pushed for three hours, counting my breaths the whole time. I ended up getting the birth I wanted and I feel confident it would have been more challenging, possibly not even happened, if I hadn't prepared with Erica."
- Frances Morsea
---
"When you're in the middle of a pitocin-induced labor with no pain meds, and your nurse asks if you've been going to yoga classes because your breathing is SO on point, you may have taken Erica's prenatal yoga class. I was fortunate enough to attend two 6-week sessions during my third and most recent pregnancy. It was my easiest pregnancy by far, and recovery has been an absolute breeze. I am currently 10 days postpartum but you'd never even know it! I am getting around now as well as I was after a two full months of recovery with my second baby, and I can't thank Erica enough for her integral role in my feeling as amazing as I do. Not quite sure if baby #4 is in the cards or not, but I already know for sure that if it happens I will be attending as many sessions as I can!"
- Emily McCranie
Course Curriculum
Module 1: Welcome + How to Use This Course
Available in days
days after you enroll
Module 2: Let Your Intuition Be Your Guide
Available in days
days after you enroll
Module 3: Mindset - Use Your Mind to Birth Better
Available in days
days after you enroll
Frequently Asked Questions
When does the course start and finish?
The course starts now and never ends! It is a completely self-paced online course - you decide when you start and when you finish.
How long do I have access to the course?
How does lifetime access sound? After enrolling, you have unlimited access to this course for as long as you like - across any and all devices you own.
When, during my pregnancy, should I start this course?
The short answer is: NOW! The more time you have to practice the techniques from this course, the more likely they'll be second-nature to you when it's game time. That means, you'll be more likely to just fall into them without even thinking about it. However, if you're close to your due date, it's not too late! You will get access to everything in the course all at once, so you can pick and choose the practices that you really need to help you get prepared--FAST!
How is this course different from a birth education class?
Birth Like a Boss will teach you practical tools and strategies from yoga to help you stay calm, confident, and connected during your birth. It does NOT cover anything related to medical procedures, the different phases of birth, etc.
I'm a total yoga beginner! Will this course be too hard for me? Will it be safe?
Yes! This course was designed to be used by mamas of all different skill levels, abilities, and all trimesters. The first module tells you what you need to know to keep both you and your baby safe throughout the practices that follow. Of course, always get the OK from your healthcare provider before you start any new exercise routine.
I've been practicing yoga for years. Will I learn anything new?
The big benefit of this course for mamas who have a strong, existing yoga practice is in learning how to modify your current yoga practice for pregnancy. There will probably be some things you already know included, however, since it's a deep dive into how to use the tools to prepare for birth that can't be easily incorporated into a group class, those sections will likely be brand new content--even to long-time yoga practitioners and yoga teachers.
I'm not planning a natural birth. Is there any point in doing this course if I know I'm going to get an epidural or have a planned C-section.
Absolutely! In fact, one of the most common reasons second-time moms come to see me is their epidural didn't work the first time around (or didn't work well) and they didn't have the tools they needed to help them cope. While that's a less likely scenario for a C-section birth, the tools and strategies you learn in this course will help to ease your anxieties so you can be more present for your big day!
What if I am unhappy with the course?
We would never want you to be unhappy! If you are unsatisfied with your purchase, contact us in the first 30 days and we will give you a full refund.